This is the 3D model of the Mayor from the film "The Nightmare before Christmas (1993)" original concept by Tim Burton.
The model was made for 3D printing and the head is detachable so it can rotate 360 degrees, as the Mayor has two faces, one happy and one sad.
You can download the model for free for 3D printing:
http://www.myminifactory.com/object/mayor-the-nightmare-before-christmas-3543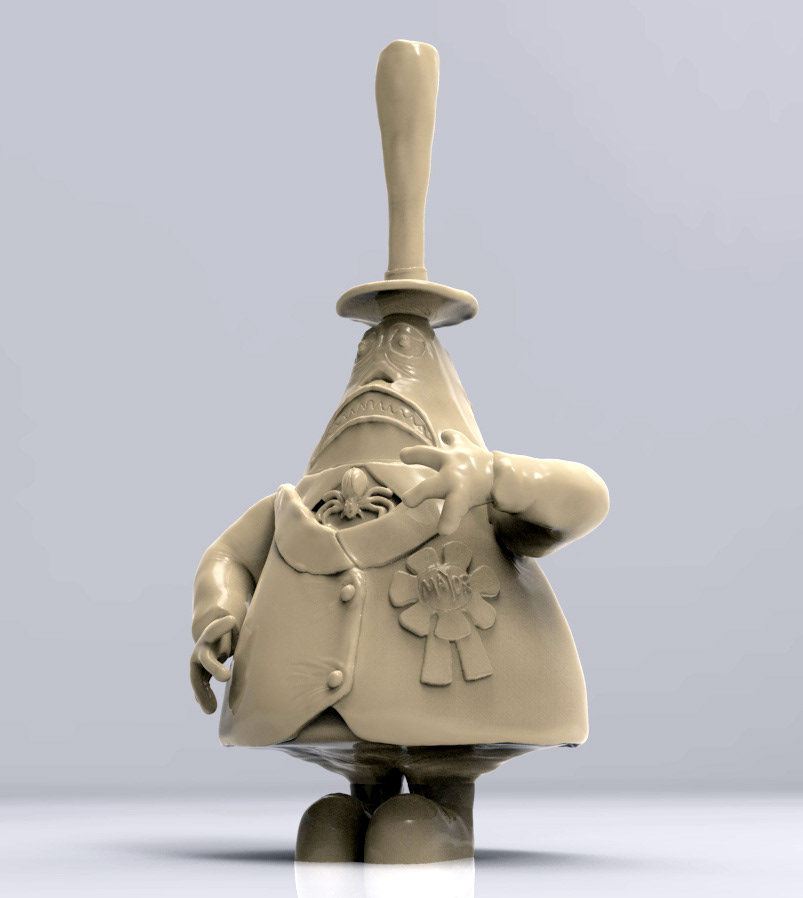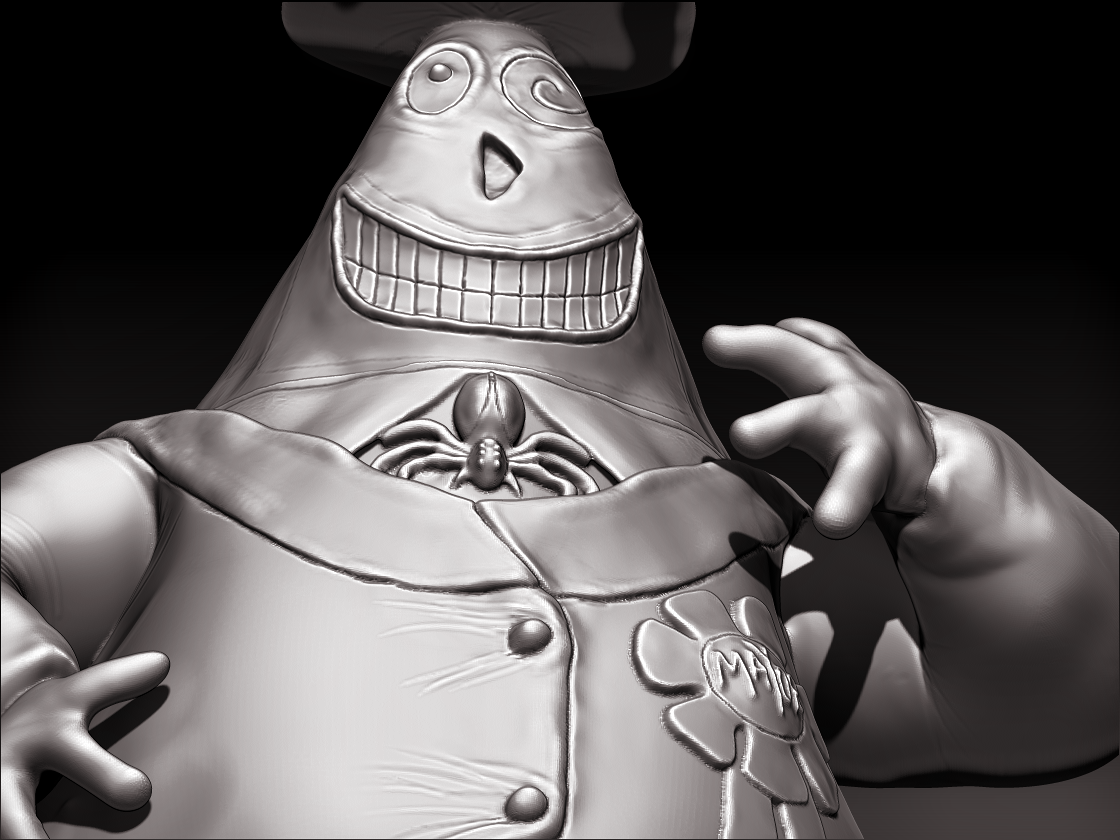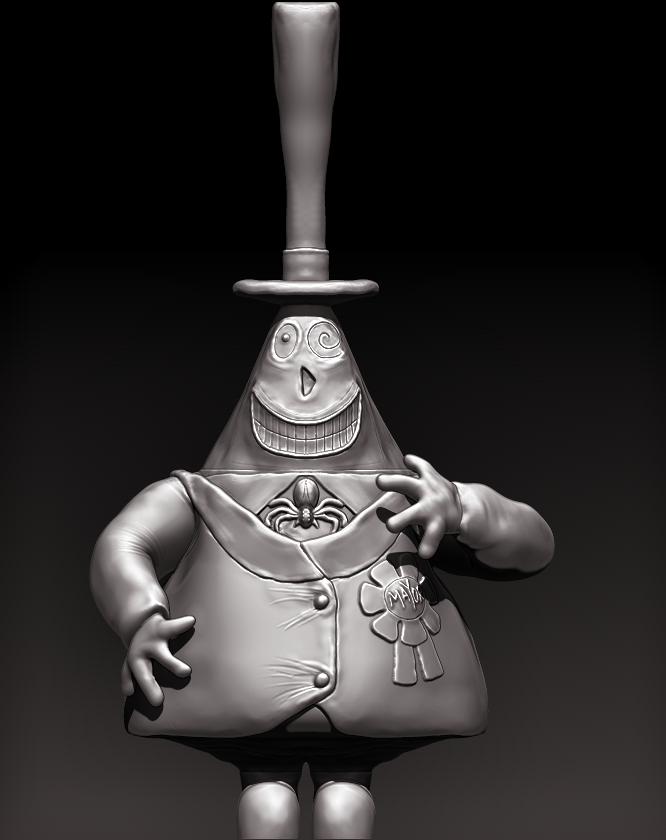 The 3D printed version of the model. The head is detachable.
It was printed on a Makerbot Replicator 2.