This is the full 3D model of Sally, a character from the film "The Nightmare before Christmas (1993)".
It is done in ZBrush and rendered in KeyShot as well.
The pose is part of the scene I created including Jack Skellington, the Mayo and the iconic hill from the film. (To be uploaded soon).
The model is made for 3D printing and can be downloaded to prin for free:
http://www.myminifactory.com/object/sally-the-nightmare-before-christmas-3540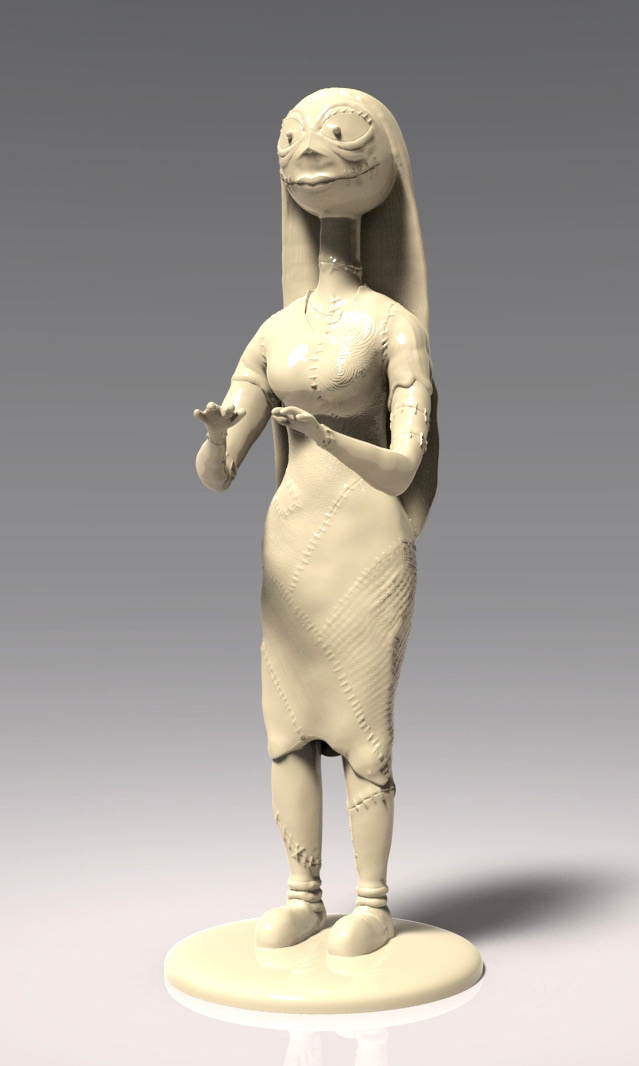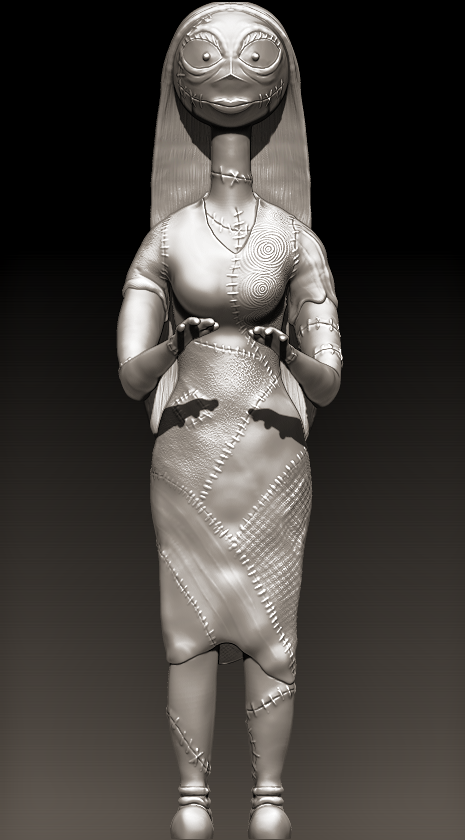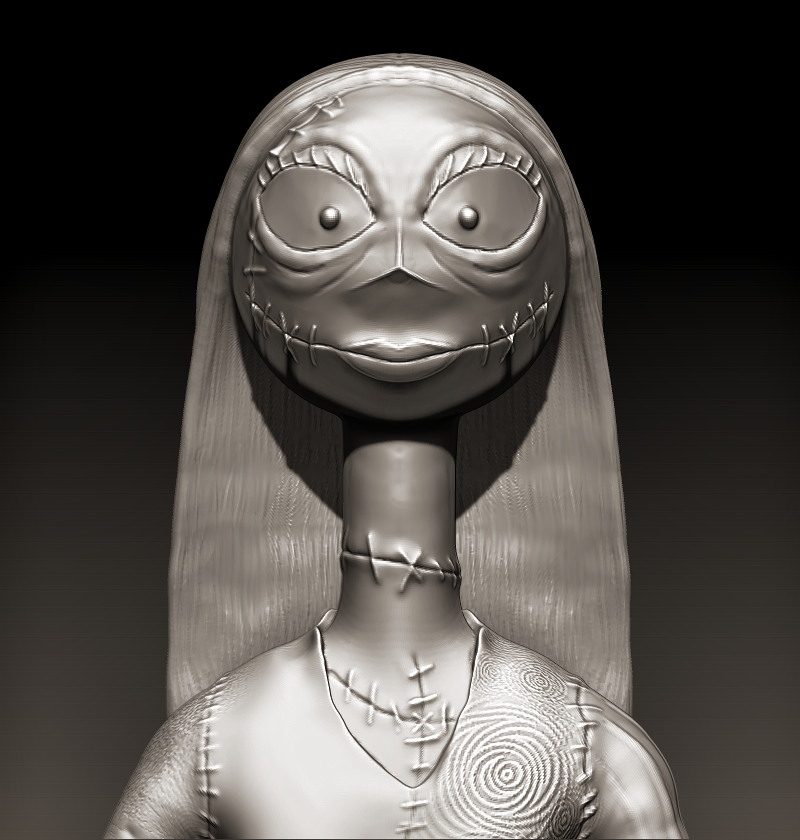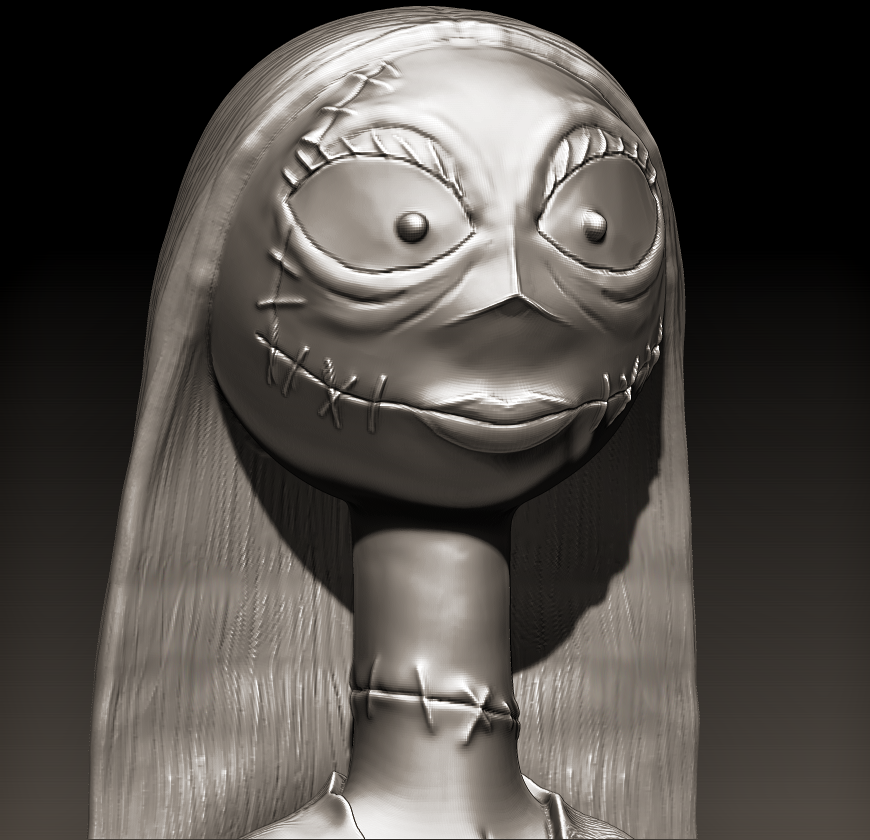 The 3D printed models of Sally with Jack and the Mayor.
Printed on a Makerbot Replicator 2.